Seminars & Events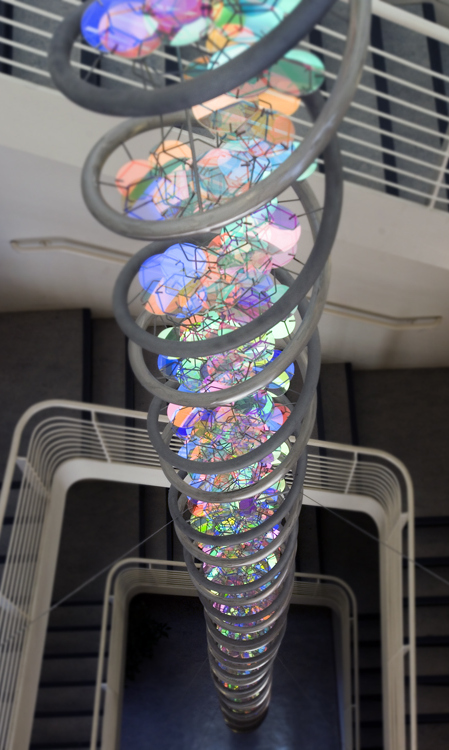 To join our email list for notifications of upcoming events and other news related to the CBP, please contact our staff coordinator Minh Hoang, mhoang@ucdavis.edu.
Research Seminars
There are many opportunities to attend research seminars presented by leaders in chemical biology and related fields. Please click on the following links for each program's seminar calendar.

CBIG Meetings
Chemical Biology Innovation Group (CBIG) meetings highlight research-in-progress by chemical biologists on the UC Davis campus. Each meeting has speakers presenting projects that are mature, with the talks often focused on recently submitted or published papers. These meetings are open to all students and faculty conducting research at the interface of chemistry and biology.

All meetings are held on select Wednesdays throughout the academic year in the Alumni Center (AGR Room) from 12:00pm to 1:30pm. Lunch and refreshments are provided courtesy of Fisher Scientific.
November 15, 2017
January 31, 2018
March 7, 2018
April 25, 2018

June 6, 2018

May 30, 2018
R. Bryan Miller Symposium (March 15-16, 2018)
The Miller Symposium celebrates the contributions of Professor R. Bryan Miller in Organic Chemistry that laid the foundation for our thriving programs in Pharmaceutical Chemistry and Chemical Biology at UC Davis. The Symposium features top speakers from industry and academia that will share cutting edge research at the interface between Chemistry, Biology and Medicine.
Click here for more information and to register for the event.
UC Chemical Symposium (March 26-28, 2018)
The UCCS is a UC-wide symposium for current graduate students and postodctoral researchers in all fields of chemistry at all of the University of California campuses. It is organized completely by graduate students and postdocs from the UC campuses.
March 26-28 at UCLA Lake Arrowhead Conference Center. Click here for more information.
Chemical Biology in the Bay Area Day (April 28, 2018)
CBBA Day is a day of scientific exchange involving chemical biology research at the University of California campuses at Berkeley (UCB), Davis (UCD), San Francisco (UCSF) and Santa Cruz (UCSC). The day consists of a keynote speaker from the pharmaceutical or biotechnology industries, student talks, poster sessions and a concluding social hour.
April 28, 2018 at UC Berkeley
Professional Development
Graduate Studies offers unparallelled opportunities and support for professional career development, partnering with a variety of campus units to provide programs and resources.
FUTURE Program - This program is geared towards professional growth opportunities for biomedical science graduate students and postdoctoral fellows. It is funded by an NIH Director's Broadening Experience in Scientific Training (BEST) award from the NIH Common Fund's Strengthening the Biomedical Research Workforce program.
GradPathways - This program offers a variety of workshops, seminars and panel discussions on topics of interest to graduate students and postdoctoral scholars. It is similar to the FUTURE program, but it is open to all disciplines and has broad appeal. GradPathways is a nationally recognized effort that has served thousands since its inception in 2004.
The Internship and Career Center advisers may assist you with all aspects of your career search either within or beyond academia, or both. Their career services include confidential one-to-one advising with individualized review of curriculum vitae (CV), resumes, and cover letters; workshops and panel discussions; recruiting and networking events; and employer information sessions, all specifically designed for advanced degree holders.